Custom Yacht Lettering For Your Boat
Yacht Lettering, INC is a worldwide leading custom yacht sign manufacturer and installer for illuminated raised lettering for any yacht or boat . We have over 17 years of experience and over 10,000 projects of stainless steel illuminated marine projects.
How It Works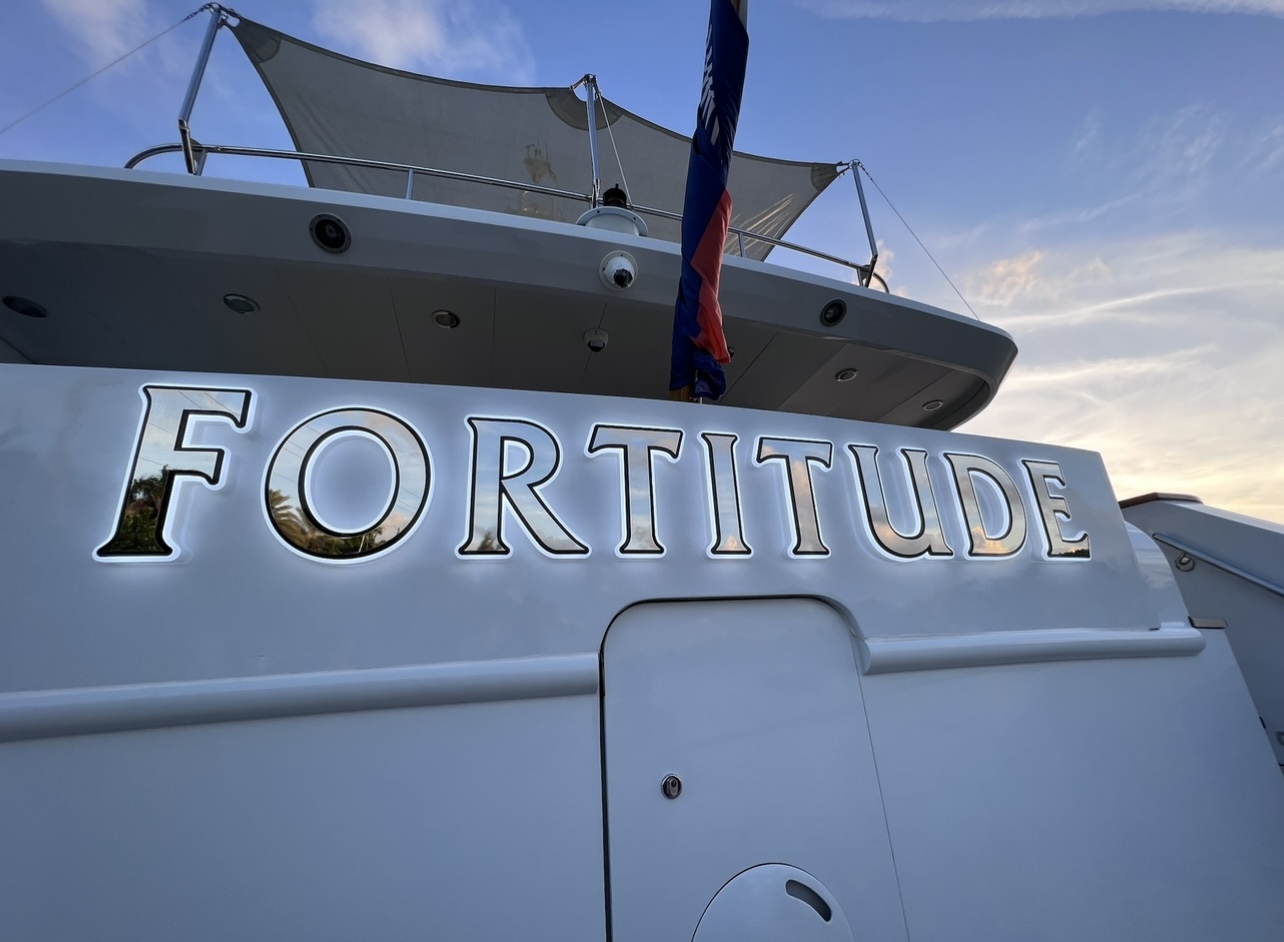 Step 1: Graphic Measurements
Once you give us the information on the location of your boat, we will come down to measure and take pictures. Once we take our measurements, we can virtually impose the name on your boat without actually putting the name on the vessel with actual sizes. This way we can decide on where and how big the lettering will be on your yacht.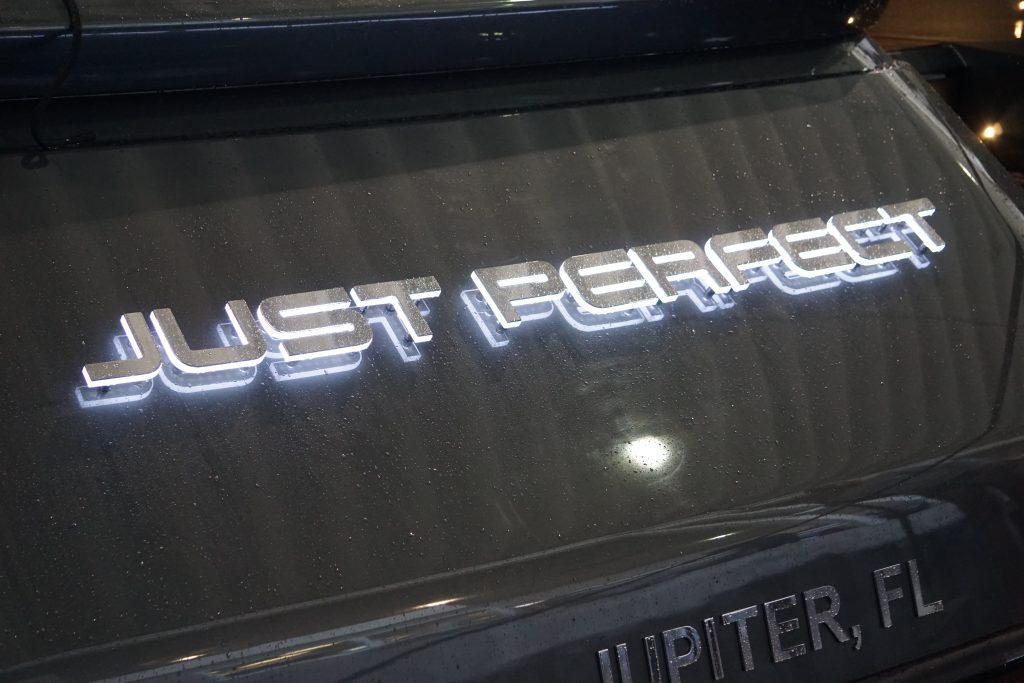 Step 2: Luxury Design
Once we complete step one, we can go ahead and start with your custom typography graphics. Our top-rated designers are here to give you exactly what you're picturing, and bring out the lettering to real life with maximum creativity.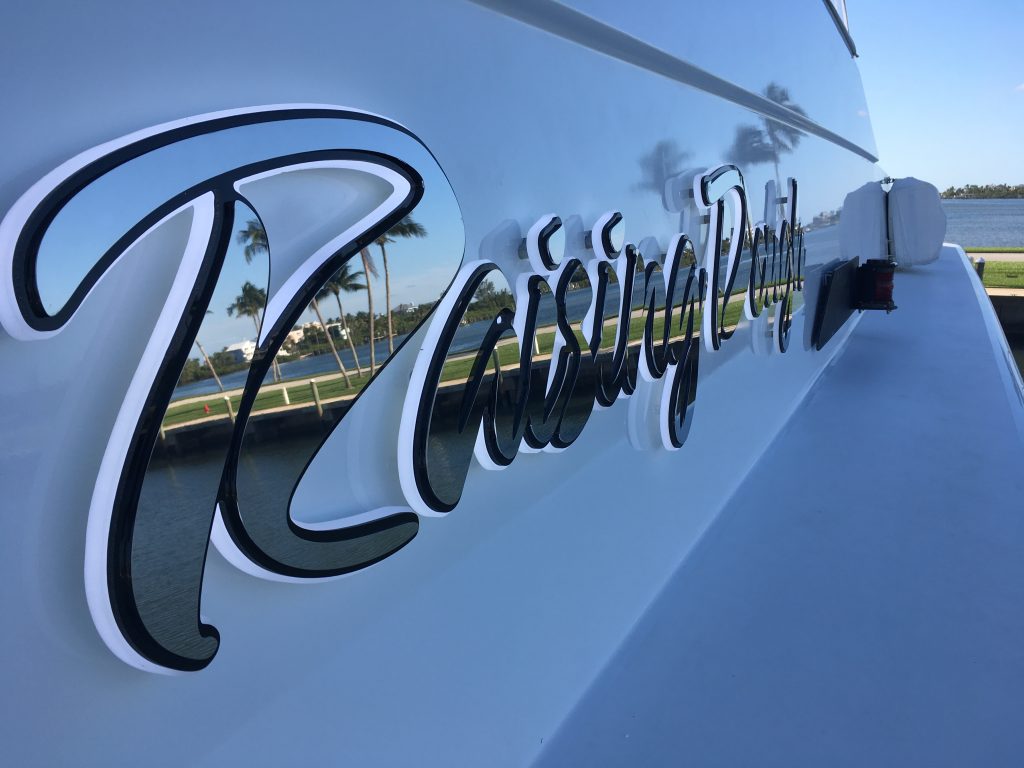 Step 3: Lettering Development
Once confirmed the layout and price we require a 60% deposit. When received we take about 1-6 (We can expedite projects) weeks to make depending on what material you choose.
Illuminated Sign Colors
Our line of lighted custom LED's, are nothing but the best quality for luxury signage on your yacht or boat. This provides long lasting lettering (up to 8 years) that come with a luxury look.
Stainless Steel & Acrylic Vibrant Colors
Our raised stainless steel lettering, wood, and acrylic is made 100% in the USA. The quality that comes with these lettering products is astonishing that will survive without corroding or fading in any marine environment.
Designing
Visit our custom design page and create your own signage for your boat and get a free quote! You can also submit a form where we can create a design for you with a free quote, the choice is yours.
Q: How long does the lighting last?
A: We have a 3 year warranty on all lights.
Q: What grade stainless steel do you use?
A: We use a 316L stainless, it a standard signage metal grade for the marine industry.
Q: What are yacht signs?
A: Yachts signs is a high end lettering product made for luxurious yachts, the name acts as a license plate for the boat so people can identify it.
Q: What's the most popular single color lights?
A: The most popular colors are warm white, cool white and blue.
Q: How long does it take to make and install one of these signs?
A: It can take anywhere from 3-4 weeks to make and install a sign.
Steel And Acrylic lights Design Blog
Partners
Denison yacht sales

Gilman Yachts

HMY Yachts