Stainless Steel & Other Finished Options
---
Polished Steel and edges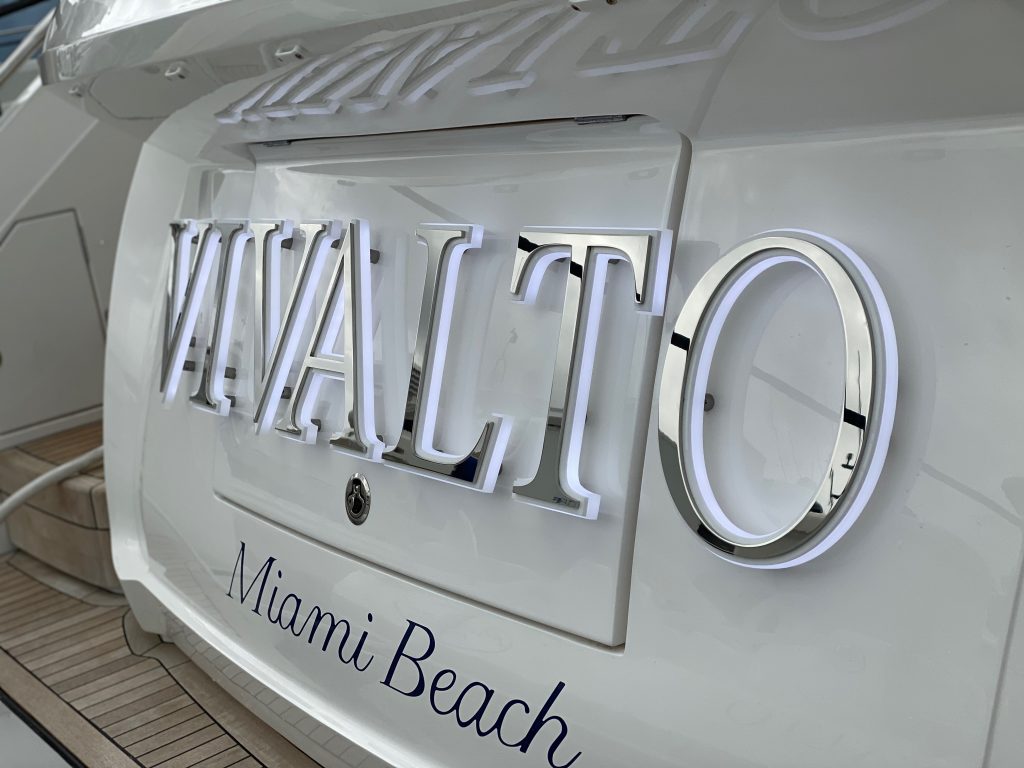 We use high grade 316L (highly corrosion resistant) stainless steel for all of our lettering products. We cut our steel with a water jet CNC machine and polish the face and edges of the steel by hand to get the highest grade of polishing possible.
 Our stainless steel is made 100% in the United States Of America and proud of it.
Stainless & Acrylic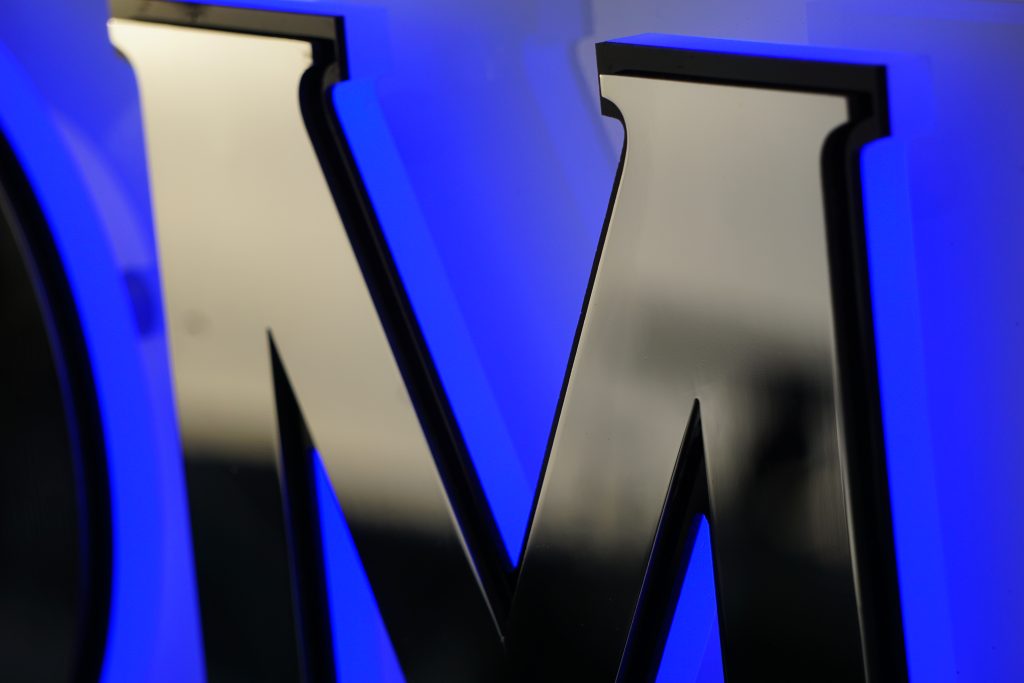 Brushed Stainless Steel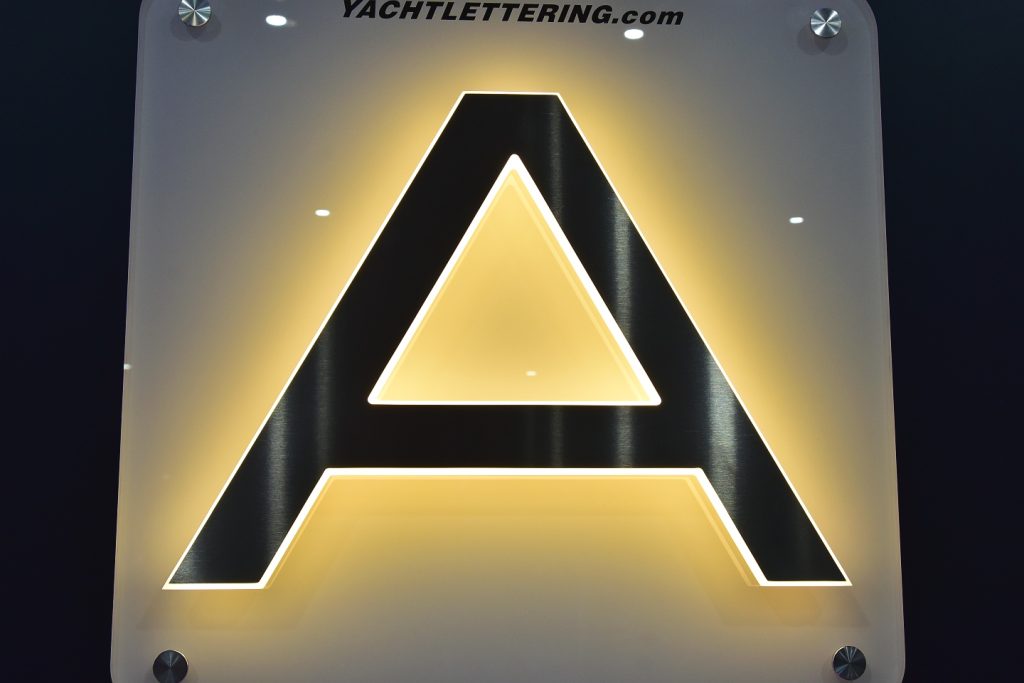 Stainless gold finish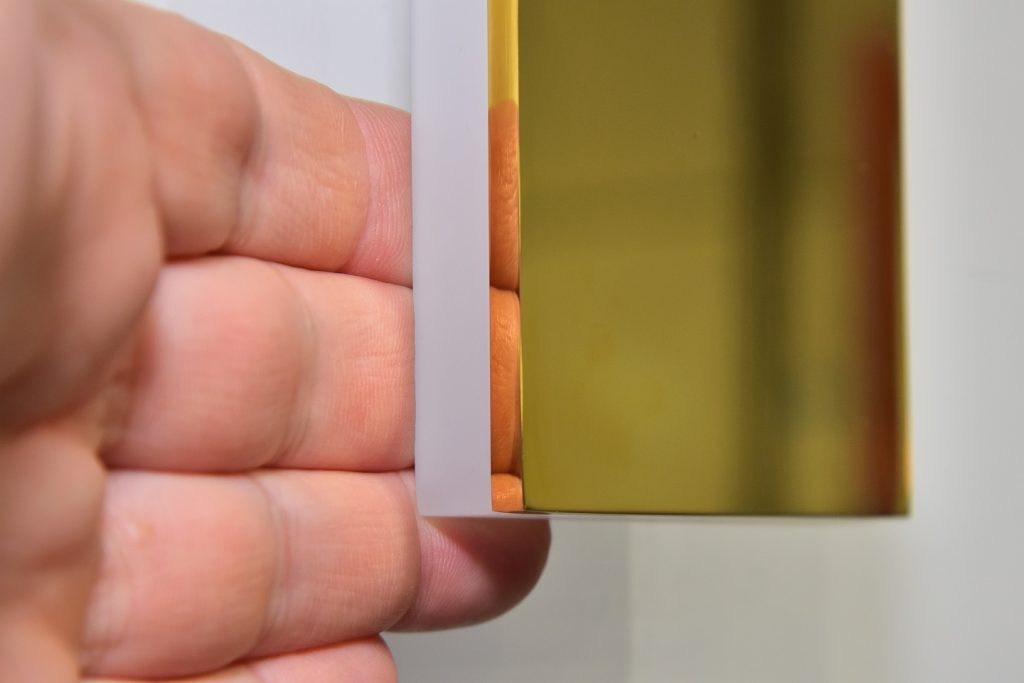 All of our stainless steel that has a colored finish go through a process called Titanium Ion Plating which increases the wear and corrosion resistance in the marine environment dramatically, this process utilizes titanium nitride that provides an extremely durable coating.
3D Painted letters & Gold Stainless Outline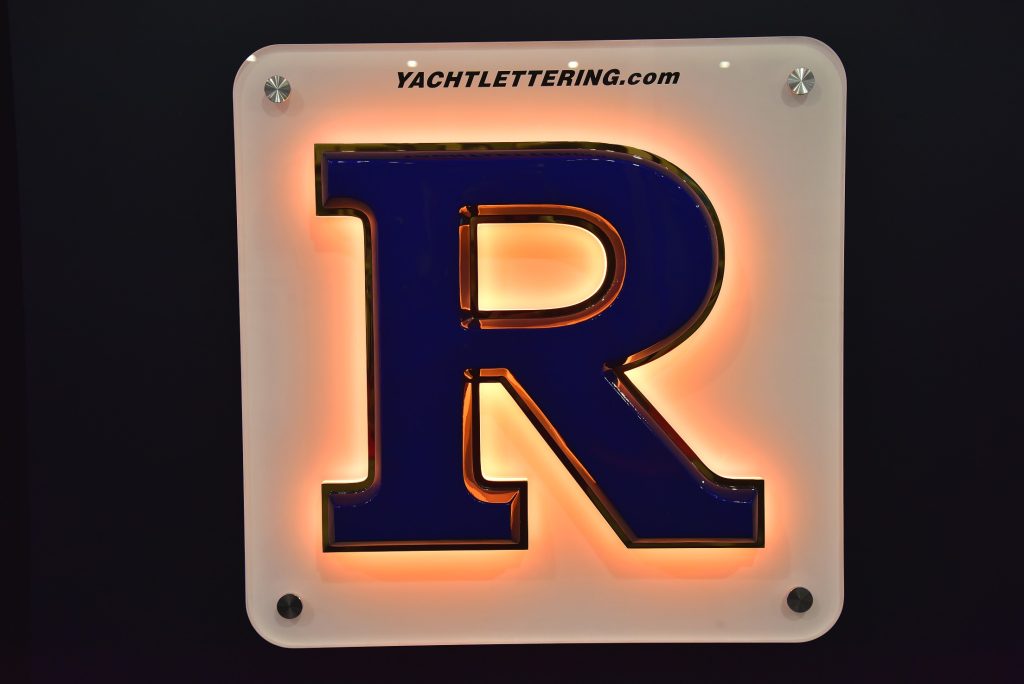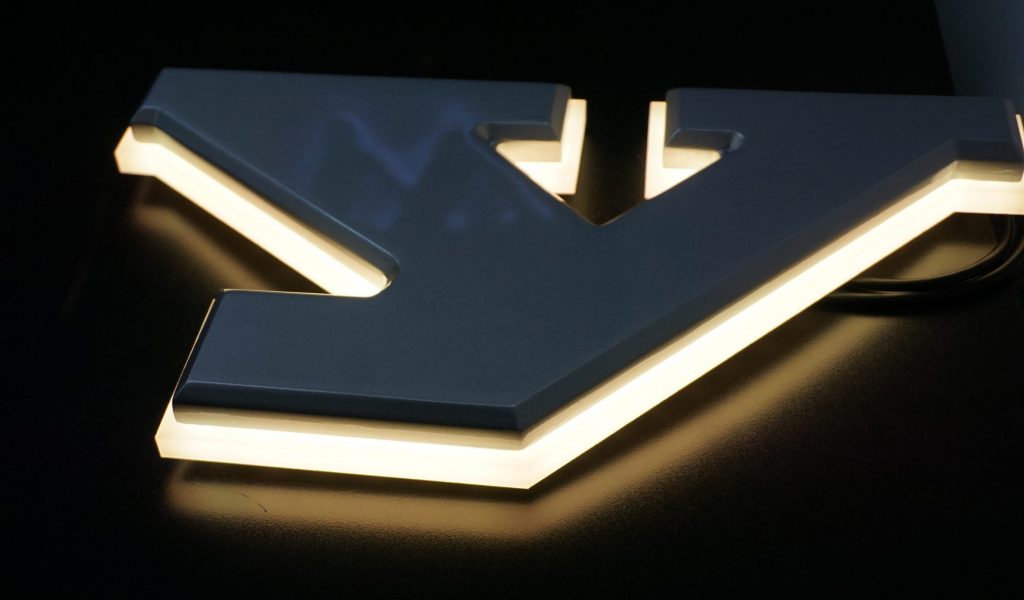 Custom Painted Letters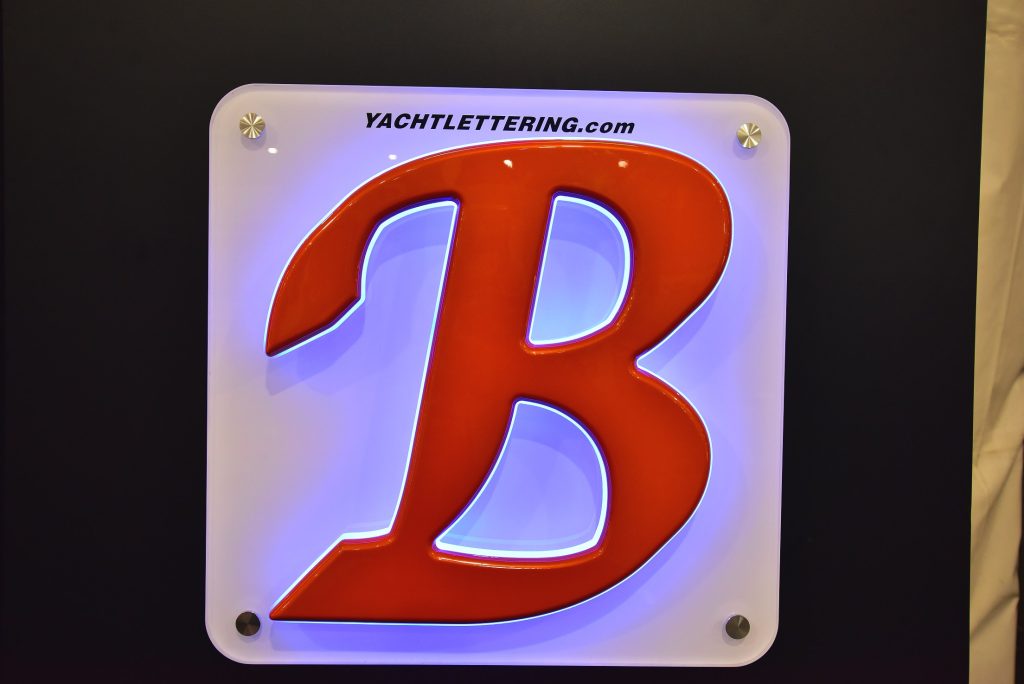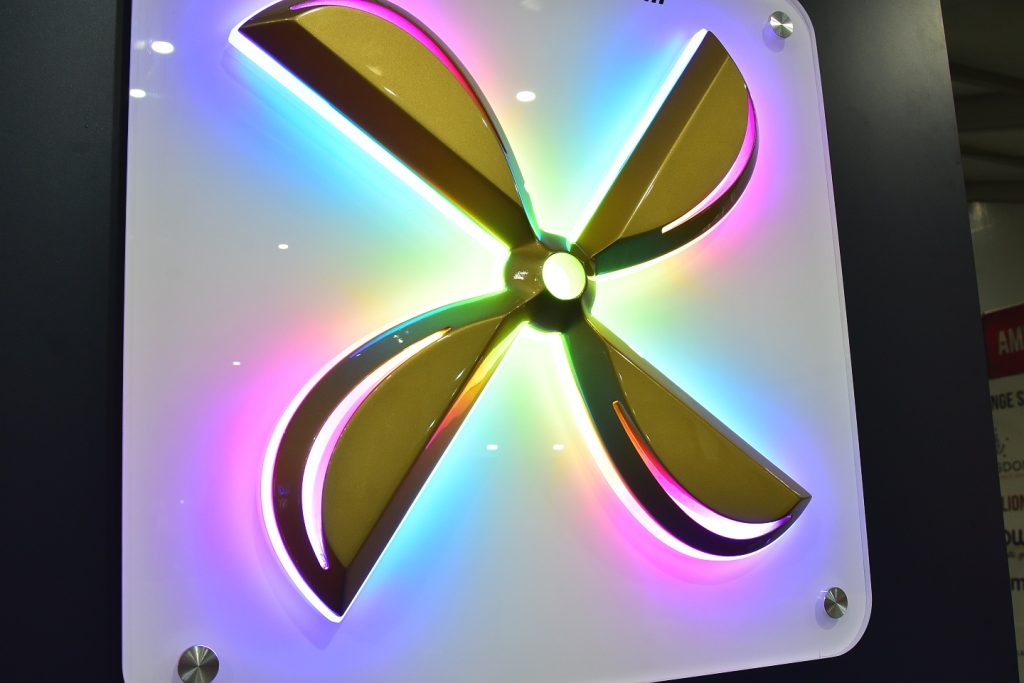 Solid acrylic face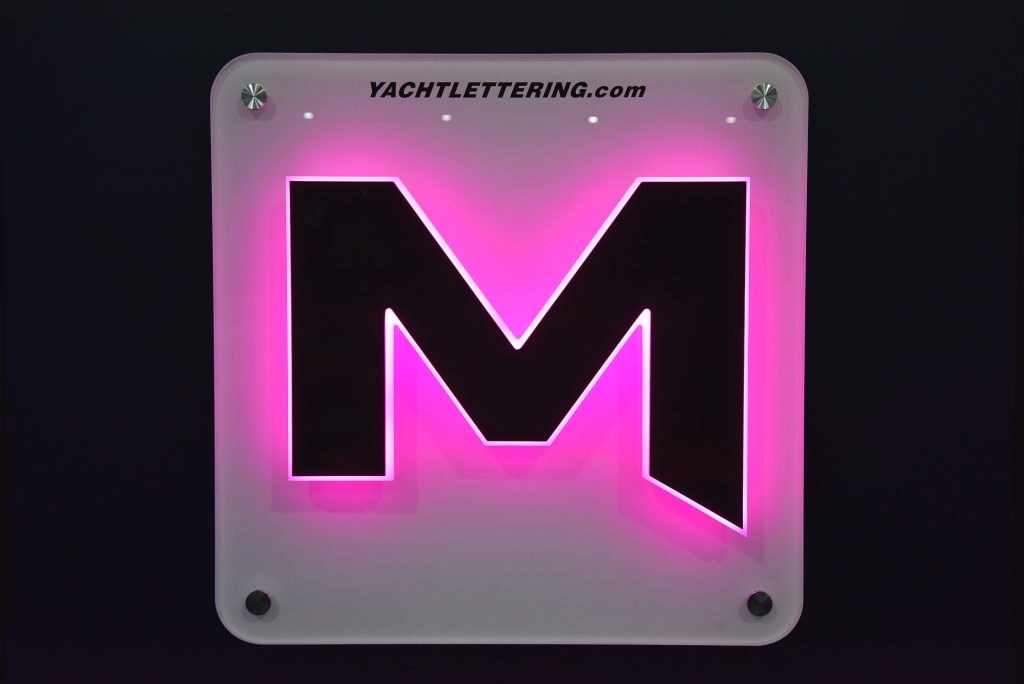 The acrylic shown is solid all the way through, this is a man-made material usually composed of a combination of alumina trihydrate (ATH), acrylic, epoxy or polyester resins and pigments. typical colors are Red, Green, Blue, Black, White, etc.
Outline VS No outline
Outlining the stainless steel with a colored acrylic seems to be the most popular decision when it come to a yacht name. It gives the name more texture and really makes the stainless "POP".
Having no outlines makes the stainless steel look more settle with a classy look. This also makes the name look a little less noticeable during the day.
Vinyl
Stainless Steel Polished Edges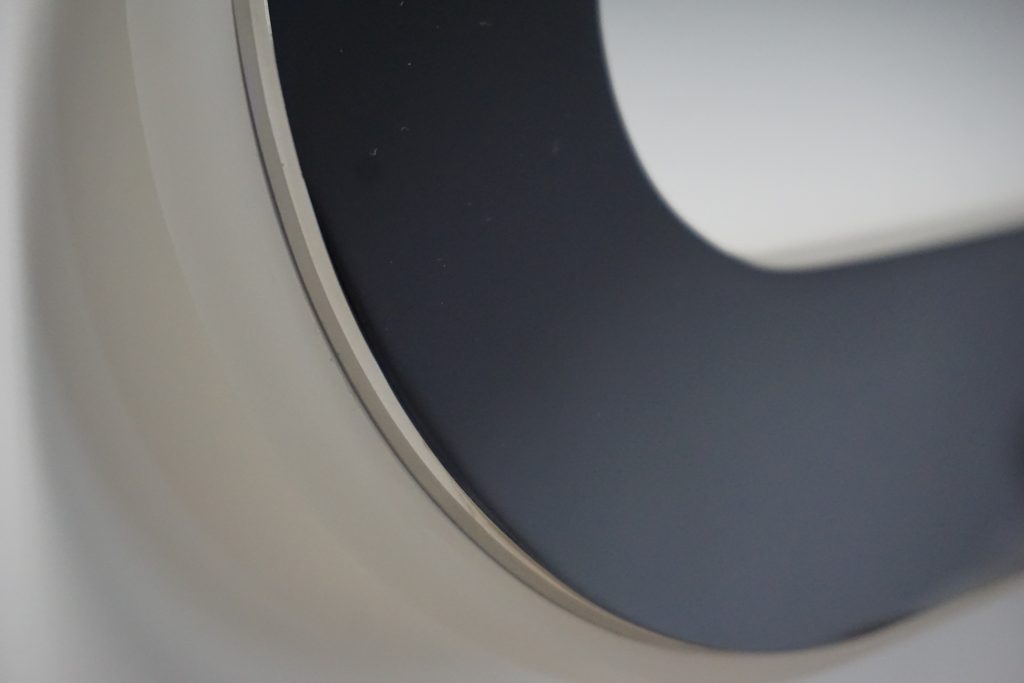 Stainless Steel Non-Polished Edge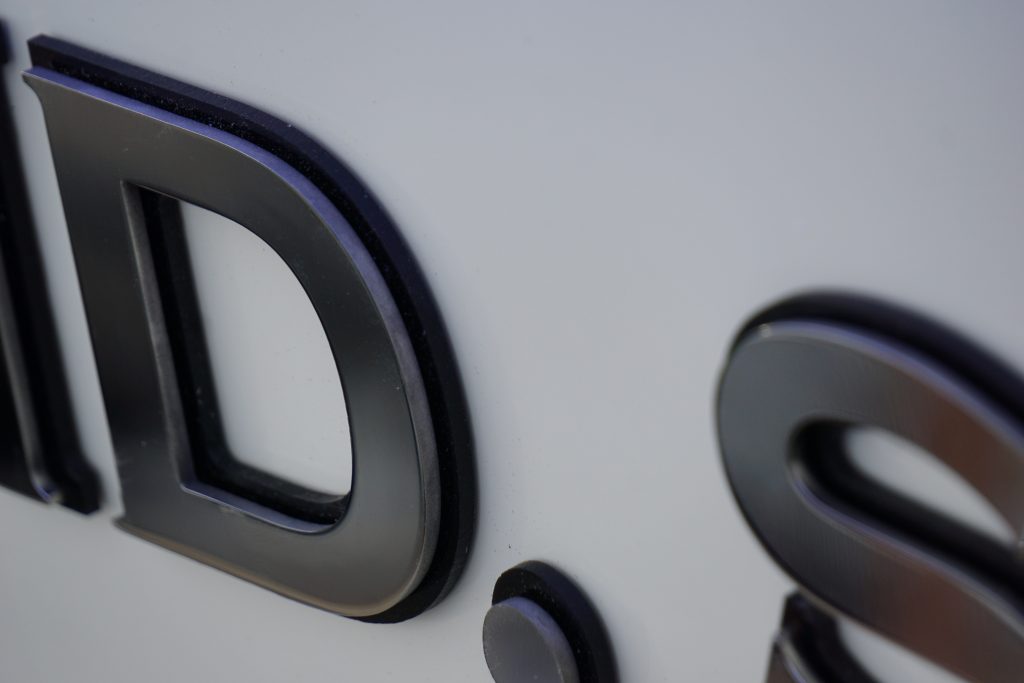 ---
"later down the road of life, i made the discovery that salt water was also good for the mental abrasions one inevitably acquires on land and for Yacht Lettering."